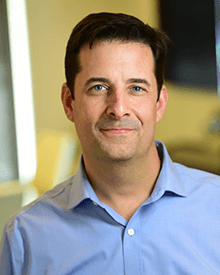 Regional Practice Leader
ssullivan@roundstoneinsurance.com
Steve Sullivan serves as Regional Practice Leader and is responsible for several states including; AL, FL, GA, LA, MS and TN. Steve's primary responsibilities include prospecting and new business development, targeting mid-size employers.
Since 2005, Roundstone has been a leading innovator in providing group captive solutions for a variety of exposures, including health insurance, malpractice, voluntary benefits, transportation, warranty and workers' compensation.
Steve comes to Roundstone with over 20 years of marketing and sales leadership experience in both the biotech and medical device industries. He has helped launch several successful start-ups. Steve's broad expertise in the healthcare industry and in depth understanding of the healthcare system are invaluable assets to the Roundstone team.
Steve earned his MBA from Virginia Commonwealth University in Richmond, Virginia and a Bachelor of Science degree in Marketing from Pennsylvania State University.
Originally from the Philadelphia area, Steve has lived in Rocky River, OH since 2004 with his wife, Anette and two children, Olivia and Colton.