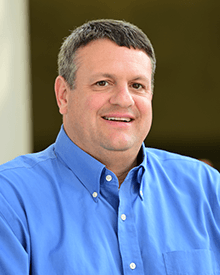 Regional Practice Leader
rpace@roundstoneinsurance.com
Bob Pace serves as Regional Practice Leader and is responsible for several states including; AR, southern and western OH, NC, SC, and TX. Bob is passionate about helping employers save money on their healthcare spend and he enjoys working with customer to discover the best solution for their specific needs. By working with employee benefit advisors/consultants, Bob collaborates to create a plan that provides a complete solution for employers.
Roundstone's unique solution has transformed the health care marketplace by offering transparency of claim detail, control over plan design and a variable solution for cost savings. Using this solution, Bob assists in sourcing the market's best resources for curbing the rising costs of pharmacy, and tools such as healthcare advocate services, biometric testing and wellness initiatives.
Since 1988, Bob has led a dynamic career in sales and sales management in numerous industries including technology, printing and insurance. He received a Bachelor of Arts in Chemistry and Economics from Denison University.  Bob is a proud father to one son and married to his college sweetheart. He enjoys sports and travel.