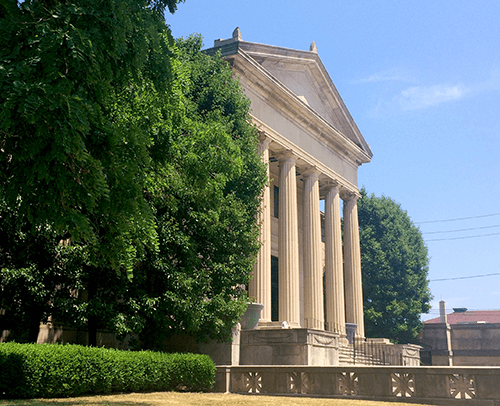 Earlier this year, Roundstone announced it will be moving its company headquarters. While the move is less than ten miles in distance, it marks a big change for the company. Starting this winter, Roundstone's employees will be commuting to a historic landmark.
The company purchased the former First Church of Christ, Scientist in the heart of downtown Lakewood, a vibrant suburb of Cleveland, Ohio. Designed by Charles Draper Faulkner, a world renown American architect, the church was completed in 1922. Faulkner designed at least 33 church buildings for Christian Science community across the US and Japan. The Roundstone building is among the first of his designs.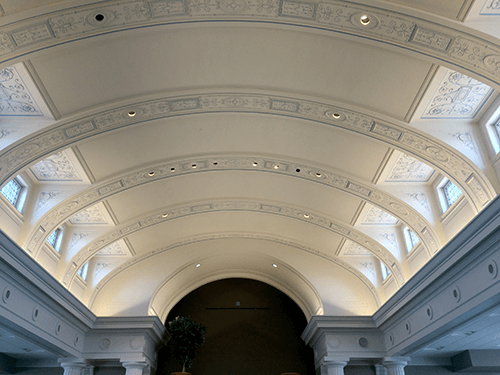 Renovation is currently underway and is expected to continue through Fall 2016. The building was converted into office space in 2005, but Roundstone will be doing some additional work to modernize and create an open-concept space conducive to the collaborative nature of the company.
During the initial phases of the renovation, historic details such as mosaic tile, hardwood, and original plasterwork have been revealed. These original features will be kept intact when possible to preserve the integrity of the landmark. The original Doric columns and stained glass windows will be highlighted in the design as well.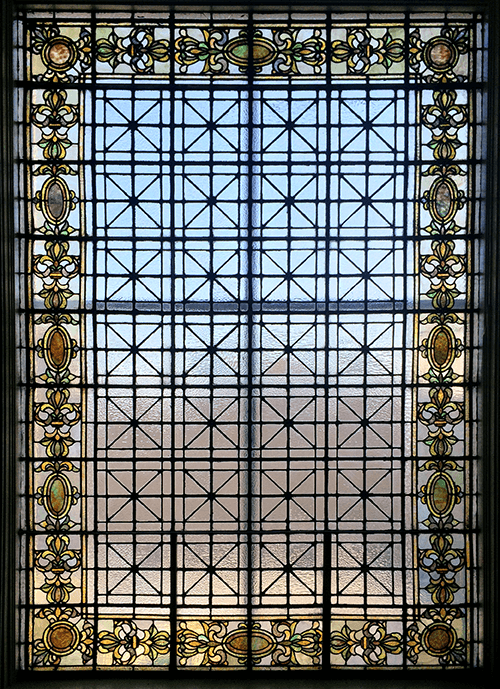 Roundstone employees are buzzing with excitement to move into the modernized, historic space. The building is approximately twice the size of Roundstone's current headquarters and will provide the company with plenty of room for future growth.
"We've expanded a lot in the last few years and we're literally out of space in our current building, so a move was absolutely necessary," says Roundstone President and Founder Michael Schroeder. "In considering the options, though, I wanted to find a place that reflects the innovative and vibrant culture of the company. A historic building in downtown Lakewood was the perfect spot."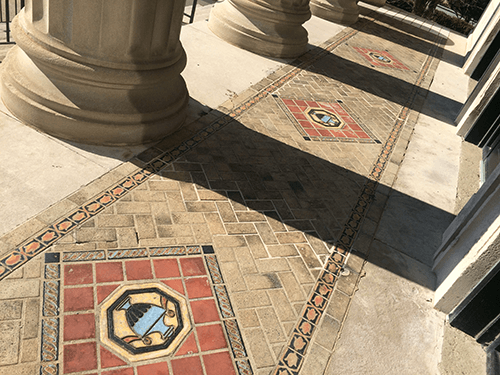 Lakewood is known throughout the region as being a lively spot for families as well as young professionals. The diverse restaurants, shopping and entertainment options, all in a walkable neighborhood has garnered recognition from Travel + Leisure Magazine, BusinessWeek and Thrillist in recent years.
The move is currently planned for January 2017, after the 1/1 renewal season, to avoid as much disruption to workflow as possible.