By The Numbers: Claims Paid
Each month we will highlight a number or statistic that is relevant to our member groups. This month, we wanted to share the total dollar amount of claims Roundstone has reimbursed since the beginning of the year, which is $41 million. Roundstone retains payment authority for claims in our captive program, which ensures the captive's interests are looked after. Our 17 person claims department has processed 4,500 submissions this year with a turnaround average of approximately two weeks. Stop loss claims are reviewed closely for appropriateness. Captive members' premium flows into the captive – and the members retain 100% of underwriting profits. At Roundstone, we consider ourselves the stewards of your captive dollar.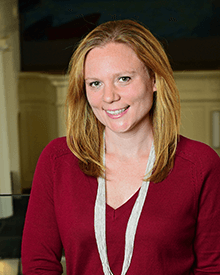 Abigail Riolo, M.Ed., MS
Data Analyst
As a Data Analyst with Roundstone, I work with Roundstone's leadership, underwriting, claims and accounting teams to develop data-driven reports with actionable recommendations that help employers control their healthcare spend.
Previously, I worked for several school districts in Ohio as both an educator and a data analytics adviser. I developed a data-based program to guide school systems through student testing, teacher training and resource management. While working on my second Master of Science Degree, I co-authored a paper on the statistical relevance of customization in classroom-based learning techniques. When I'm not crunching numbers, I enjoy spending time with my husband and our three children.